Hotel Info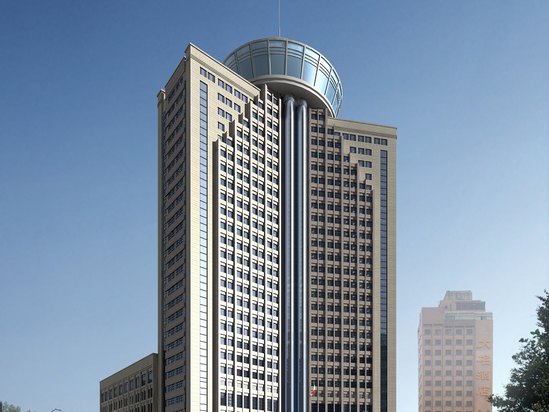 Located in the bustling North Bund Shipping Zone, the Ocean Hotel Shanghai (Shanghai Yuanyang Binguan) boasts a new 5-star look after three years' worth of renovations.
Close to both the Bund and the Shanghai International Shipping Center, this Shanghai hotel enjoys convenient links to local transport networks with Metro Line 4 nearby. Additionally, two cross-river tunnels quickly link guests to glitzy Lujiazui, and Qinghuangdao Expo Park is just a few minute's walk away.
Rooms in this Shanghai hotel are exquisitely furnished and equipped with the latest digital control systems.
On the top floor, guests enjoy great bird's eye views at the revolving restaurant while savoring spicy Sichuan dishes and superior seafood. What's more, the Chinese and Western restaurants, Greenery Café and Lobby Bar can meet almost any banquet-related requirements.
Majestic multifunctional halls, as well as the hotel's various professional meeting rooms, make the Ocean Hotel a good place for conducting business affairs.
Those looking to boost their energy levels can take advantage of the hotel's considerable recreational facilities which include a fitness center, indoor swimming pool, mini-golf, billiards room, spa and KTV.